Healthboost brings together over forty years of professional experience in health and customer care. Our roots are deep, steeped in ancient systems of medicine from around the world.
Healthboost chooses the best from the best to bring to your fingertips a natural solution to your everyday needs. Our aim is to create an agile health platform that caters to your needs, naturally. We do not stand apart from mainstream medicine, but rather offer a different route and sometimes assist you to complement mainstream medicine tailoring to your unique needs in a holistic way.
We your virtual health shop will support you to maintain a healthy lifestyle, and assist you to make informed decisions on products and services for you and your family.
We are committed to bringing to you the highest quality of natural organic medicines and supplements.  We also offer a small range of everyday lifestyle products.  With your support we dream of expanding to offer you an even wider range of products.
We care about our planet, and we place value in bringing to you products from organisations caring for the planet.
We are Australians, and we source the best Australian products.
Our experienced  team stands one touch away from you – so reach out to us and we will answer your questions as quickly and effectively as possible.
Let us get to know each other…our relationship starts with you. Here. Now.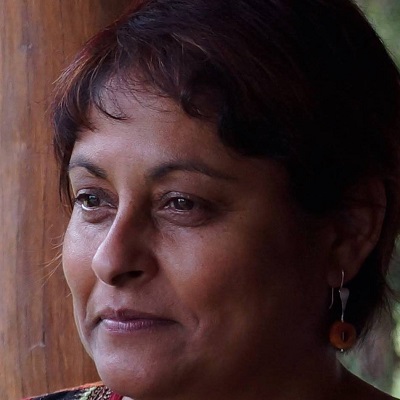 Gargi Ganguly: I bring into my role as Owner of Healthboost over twenty years of working in senior levels of management; and a strong sense of community. As a member of Rotary International, I have worked towards providing dignity to communities across the world. I believe in playing to people's strengths, and healing from within. I would like to deliver through my organisation a positive customer experience.
Qualifications:
Master of Business Administration University of New England
Graduate Diploma in Applied Management Macquarie University
Master of Philosophy in Gender & Communication Studies Jadavpur University India
Bachelor Of Laws, University of Calcutta
Scholarships: Postgraduate Scholarship from the University of New England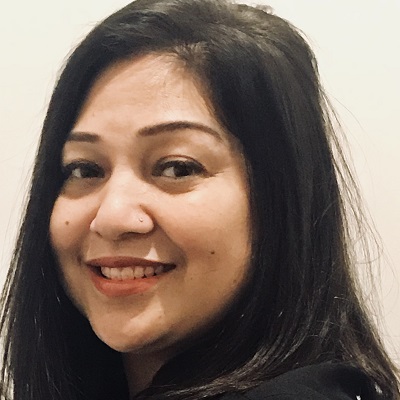 Kiran Rana:
Kiran is a complementary health practitioner, and her qualifications come accredited and recognised by the Department of Education, Australia – as compared to the educational level of an Australian (AQF) Bachelor Degree.
She brings with her 16 years of experience in Ayurvedic treatment through different health conditions in hospital and community-based environments.
Specialisation:
Migraine, Stress and Anxiety, Pain Management, Digestive Health, Weight Management, Immunity and Autoimmune conditions, Infant and Child health, Pregnancy and Motherhood, Chronic Health, Men's health.
Treatments: Panchakarma, Kati Vasti, Janu vasti, Greeva Vasti, Nasya, Netra Basti, Akshi Tarpan.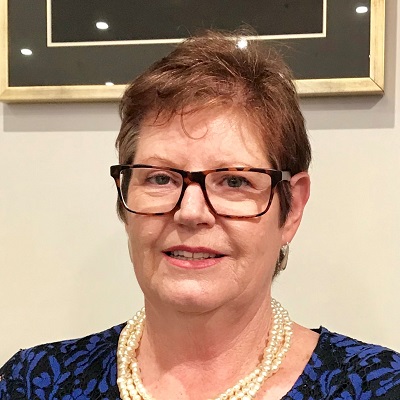 Chris Scales: Chris has a Diploma in Business Management, working in the government and not for profit organisations for over 35 years; raising 2 now adult boys, in regional New South Wales, both excelling in their chosen fields with her husband of over 40 years. This is Chris' first time in the retail sector, both learning and using many of the product lines we carry. Chris prides herself on her "can do attitude and delivering the best possible customer service experience".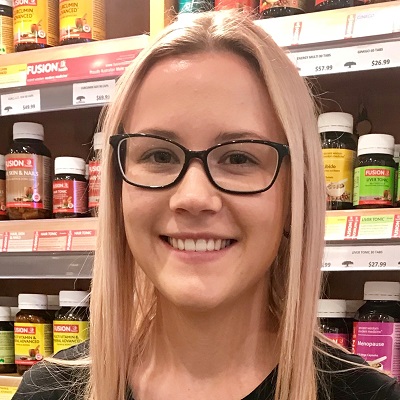 Stacey Dyball: Stacey loves all things natural, healthy and anything sourced locally to help out our farmers. Her main interests include fitness, food and natural beauty! If she is not working or studying, she usually spends her time with her 5 dogs at home. Apart from working at Health Boost, she is also a sports coach and hopes to become a Primary Teacher one day as she would love to become an educator for the next generation. She is passionate on living a healthier lifestyle and loves learning new things along the way to improve her health and keep being active.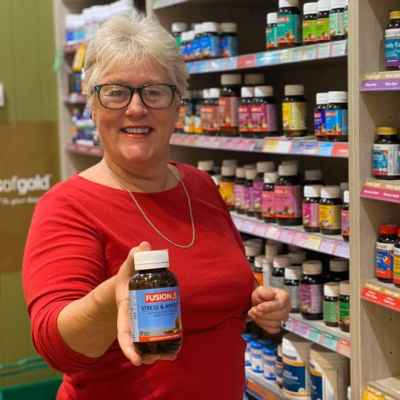 Rosemary Jackson: Hello, I'm Rosemary Jackson and I have been in the healthfood, Natural healing and wellness industry for over 20 years in Dubbo. I have many grand children horses, dogs, sheep and the odd cat I use alternative and natural healing with them all where possible. I became fascinated with natural and alternate remedies when a simple dose of Vitamin B3 daily during winter completely solved severe chill blains I had suffered for years, they have never returned, I soon learned prevention is the best alternative. I never tire of learning new methods and remedies as well as studying and sharing them with customers.
20 Years later I am still fascinated with natural alternatives and remedies as well as cooking alternative foods , natural weight loss and even animal health, some of these natural alternatives have been passed down are some are new developments mixed with old.
Call in and we can have a chat.