NEWS & ARTICLE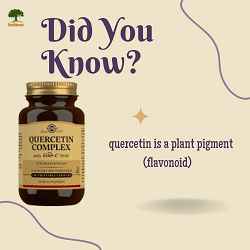 Quercetin (13th October 2021): Quercetin is a type of plant pigment. These type of plant pigments are called flavanoids. Flavonoids, also known as phytonutrients, are a type of chemical found in plants that has a number of health benefits. Many plants and foods contain it, including red wine, berries onions, green tea, and apples. Quercetin possesses antioxidant and anti-inflammatory properties that may aid in the reduction of edoema.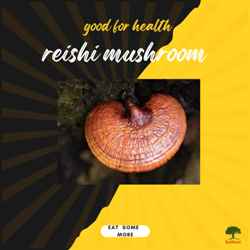 Reishi Mushrooms (6th October 2021): Reishi has been one of the most extensively used mushrooms in natural medicine for centuries. It grows in several locations in Asia. Lingzhi is another name for this fungus. The reishi mushroom has been used to boost immunity, reduce stress, promote sleep, and reduce fatigue. There is some scientific proof of its efficacy, including lab research and a few human studies.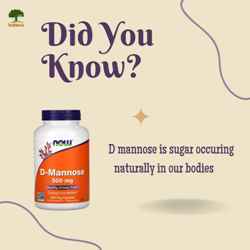 D-Mannose (29th September 2021): TD-mannose is a sugar that is similar to the more well-known glucose. It is a simple sugar that is made up of only one sugar molecule. It occurs naturally in your body and is also found in the form of starch in some plants. Fruits like cranberries, apples, oranges and peaches contain D-mannose. It is also known by names such as D-manosa, Carubinose, Seminose and Mannose.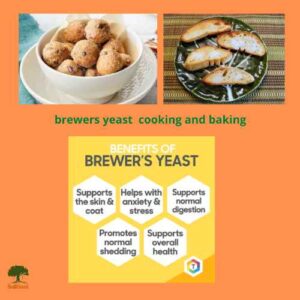 Brewer's Yeast (22nd September 2021): Brewer's yeast is a single-celled, microscopic fungus that is used in the brewing of beer. It also has a slew of health advantages and has long been used as a natural cure for everything from sleeplessness to boosting milk flow for breastfeeding. It's commonly used in alternative medicine to support digestive health and is thought to help with a variety of ailments such as colds.
Golden Seal (15th September 2021): The Goldenseal is a native herb of North America. The term "goldenseal" comes from the yellow and brown roots of the plant. Small blooms, jagged 5-lobed leaves, and a small fruit make up the remainder of the plant. Hydrastis Canadensis L. is the scientific name for goldenseal. It is also known as yellow root.
Bentonite Clay(8th September 2021): Bentonite is an ancient clay that has been used to treat a variety of ailments.When volcanic ash matures, it turns into a fine powder called Bentonite.It gets its name from the town of Fort Benton, Wyoming, which contains a lot of it. Because of its large deposits in the Montmorillon region of France, it is also known as Montmorillonite clay.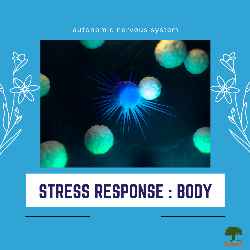 Autonomic Nervous System: (1st September 2021): The autonomic nervous system (ANS) regulates certain body processes, such as blood pressure and the rate of breathing. This system works automatically (autonomously), without a person's conscious effort.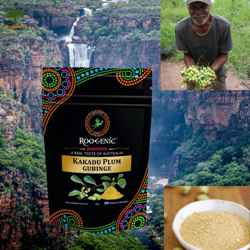 Kakadu Plum (25th August 2021): The fruit from the kakadu plum tree is known by many names: gabiny, gubinge, mardorr, kabiny, bush plum, murunga, salty plum, and billygoat plum. It's one of 28 Terminalia species or subspecies that can be found in tropical Australia. The species is only found in Australia, in the top part of the Northern Territory, eastern Arnhem Land, and the Kimberley region of northern Australia.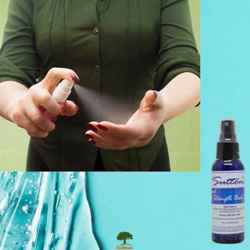 Colloidal Silver: The Natural Healer (18th August 2021): The antibodies present in our immune system fight to ward off infections caused by foreign elements such as virus and bacteria that they regard as a serious threat to our overall well-being. Silver is one such element, occurring in nature.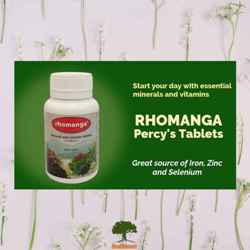 Percy's Powder: Our Supplemental Hero! (11th August 2021): Having a balanced pH in the body is essential to prevent diseases and maintain a good health. Your body's pH determines if your body's fluids are more alkaline or acidic. Yep! Our body is working constantly to carefully control pH levels of blood, and other fluids for improved metabolism.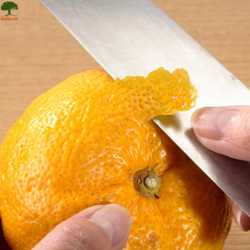 Yuzu juice(4th August 2021): The Yuzu fruit is the source of innumerable health benefits. But because of its strong smell and intense acidic taste, it cannot be consumed raw. The next best thing is the juice of the Yuzu fruit, which is popularly used for culinary preparations.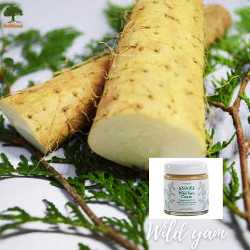 The Miracles of Wild Yam(26th Jul 2021): These days, our hormonal systems are severely disrupted either by pollution caused by plastics, cleansing chemicals, pesticides, and preservatives, or by the usage of medicines such as contraceptive pills, and the adoption of hormone replacement therapies.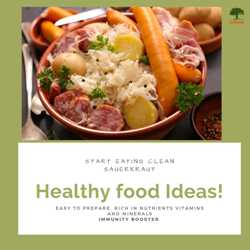 Sauerkraut(19th July 2021): The health benefits of Sauerkraut has been the topic of discussion for quite some time now. It is believed to have originated in China over 2000 years ago when fermentation was a process that was adopted to keep perishable food items from getting spoiled.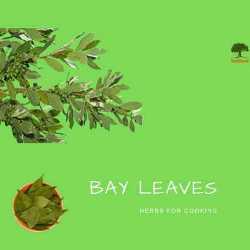 Bay leaves not just a sweet sensation(12th Jul 2021): Many ladies add bay leaves to their foods, especially in the cooking of red meat and poultry. Many don't know why bay leaves are added to food! When a woman was asked why, she said, "to flavour the food". If you boil the bay leaves in a glass of water and taste it, it will have no flavour.