Mulling over Mullein! (22nd May 2021):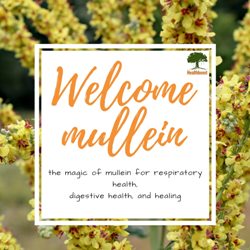 What exactly is Mullein?…
For some of us, it may be just an unwelcome weed. But this simply isn't true!
Mullein has many generous offerings for us. In fact, its medicinal properties rival that of many other popular plants like stinging nettle and yarrow.
Who knows?! Your great grandma might also have steeped Mullein leaves to prepare a cup of hot tea, which is great for colds and flu…
This lesser-known flavourful herbal tea may work wonders for you! It is rich in antioxidant content, and is said to have multiple antibacterial and antiviral properties…What's more? The tea contains substances that act as a natural sedative!
Yes, you heard it right!…
So, with Mullein, get ready to bid goodbye to your sleep-related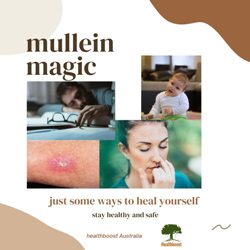 problems… Keeping your mind and body relaxed is the first step towards a healthy lifestyle.
That way, Mullein is also a suitable alternative to green tea, and a great way to cut the excess caffeine from your diet!
For people struggling frequently with asthma, dry coughs, or bronchitis, there can be nothing better than Mullein… But why is that so?…
Stay tuned to this post to know more!
Mullein Magic! 
The large leaves of the Mullein can be utilized as compresses to reduce pain and inflammation. For best results, the leaves are often picked up, steeped gently, and then when cool, is applied directly on bruises. But if that's too much for you, you might also purchase a Mullein supplement from a natural health store…
Mullein flowers when infused in olive oil and garlic, serve as one of the most effective herbal remedies in treating earaches. Actually, Mullein contains a compound called verbascoside, which has a proven anti-inflammatory function.
How do Mullein leaves help out with lung congestion? Yes, you got it right!…
They appear to work by dilating capillaries, increasing circulation, and thereby regulating mucus production…
Promotes Digestive Health: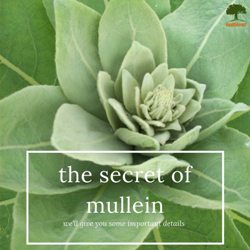 Did you know? Too much mucus accumulation in the bloodstream interferes with the body's ability to deliver nutrients into the bloodstream. Here, the role of Mullein comes to the fore…
It replaces the 'bad' mucus with a healing mucilage that soothes the gut wall, and promotes bowel movement.
If you seriously care about your respiratory health, and quit smoking, please opt for Mullein products to detoxify your lungs…
Breathing in steam from its leaves, or consuming Mullein extracts regularly… These have proved to clear out the tar that has accumulated in the lungs! Just try out Mullein tea once… We are sure that it will become your favourite herbal ally in no time! Stay healthy and safe!
Healthboost Products:
Check your Body Mass Index (BMI):