NEWS ARCHIVE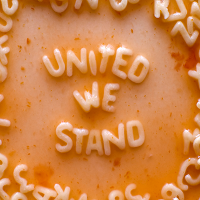 United we stand (25th September 2020):
Oceans separate Australia and India but distance cannot break the bond of love and friendship that the two countries share. One element that further strengthens that love is the game of cricket.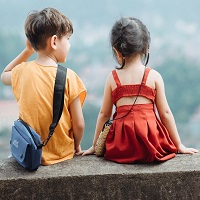 Children O' Pandemic (19th September 2020):
Empty parks, closed schools, lonely bicycles standing in one corner. Little children all home-bound. All that they can do is dream of far away distant lands. Of walking barefoot on  green grassy.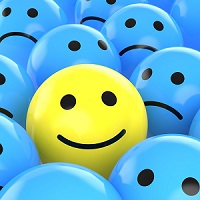 Spreading Happiness: Towards A New Beginning (12th September, 2020):
Followed by the interplay of various psychological, biological, and socio-cultural factors, the concept of mental health revolves around our overall well-being.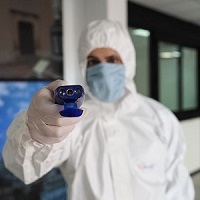 Pointing it out(6th September 2020):
Have you been to a facility recently where they have pointed a gun at you? Not a real gun, but one that looks like a gun. The temperature checker also known as thermometer.
Spring is in the air (29th August 2020): Is there a spring in your walk, and a spring to your thought?  Well Spring is certainly round the corner, and hopefully in our hearts as we approach September. Our social interactions and events have been …. read more.
One flew across the World (22nd August 2020): Have you seen an American wood duck?  Some refer to it as Carolina duck.  It is one of the most colourful North American waterfowl.  They usually live in the South East and along the Pacific coast, nesting in trees …. read more.
Share to Smile (8th August 2020): There was a farmer who grew excellent quality wheat and every season he won the award for the best grown in his country.  One year a reporter from the local newspaper interviewed the farmer and learned that each ……. read more.
From Drought to Bushfire to COVID, and falling in love with our limitations (14th August 2020): Welcome rain and now finally we can be declared drought free. The battle is not over yet.  Therefore,  more than ever before it is important to keep supporting …….. read more.
Gift of the senses (2nd August 2020) This week is one that celebrates our close connection to nature, and bereft we are of human touch at the moment due to the restrictions imposed by the health pandemic – this is the time more than ever …… read more.
Living through a new norm (25th July 2020): As Australians we are learning to live in a new normal.  Reeling under the news of a possible new wave of the pandemic, learning to maintain social distancing, learning to be more cautious about hygiene ….. read more.
Sun Shines through a rainy week(18th July 2020): It was a rainy sunny sort of a day, this day, July 17 in 1955, when Walt Disney opened his $17 million theme park on 160 acres in California.  There were a few disasters that happened on that opening ….. read more.
Simple is beautiful(12th July 2020): As life gets overly complicated, and there is a heightened anxiety about the spread of Coronavirus one thing we can all hone in on and cling to is the simple pleasures of life. As we enter into the school holiday period …….. read more.
Dubbo City – coming out in Style (3rd July 2020): Dubbo is opening up with a range of sporting and cultural activities this week.  That is a relief for many small and medium businesses in the city that has been dealt a hard blow first with the drought ……. read more.
Post CoVID 19: return to new normal (8th June 2020): We are returning to a new normal.  What does it look like?  Well it certainly looks a bit different.  Gradually we are seeing people visiting parks, shopping centres, the zoo and the cafes …….. read more.
Gaining Certainty In Uncertain Times (13th June 2020): With children gradually restarting studying at school, parents generally are heaving a sign of relief. Balancing parental responsibilities, work responsibilities and working from home …. read more.
Go local, lend a hand (21st June 2020): The Saturday markets were on again in Dubbo this morning, and as Dubbo residents are emerging
from the pandemic, – the talk around the markets is about what needs to be done differently ……… read more.
The importance of being positive (28th June 2020): We are all going through uncertain times unsure of tomorrow and what it brings.  More than ever it is important in these times to maintain a sense of positivity, to shift our thinking, and can I even say …………. read more.
Recent News & Articles …….. please click.
Be our guest writer, for more information please contact us.