NEWS ARCHIVE 2020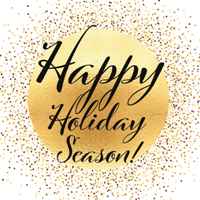 Ho! Ho! Ho! Holiday season is here!(26th December 2020): All this sounds gibberish right? Well these are all jumbled words and all words are linked to Christmas! Yes! Good food, family time, friends time, dressing up, fun parties with fun games. All this and more. We all celebrate Christmas in our own way. Children put up stockings and decorate Christmas trees and grown ups exchange gifts and prepare plum cakes, mulled wine, eggnog and many more yummy dishes.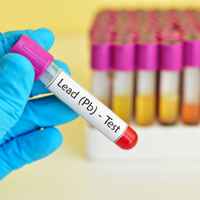 Disability Awareness (19th December 2020): It's because lead is a naturally occurring toxic metal found in the Earth's crust. When too much of it gets into our body through the mouth or nostrils, there can be detrimental effects on our health. The issue of lead poisoning has now become more widespread. Our very own activities such as mining, manufacturing, and burning of fossil fuels have triggered it further.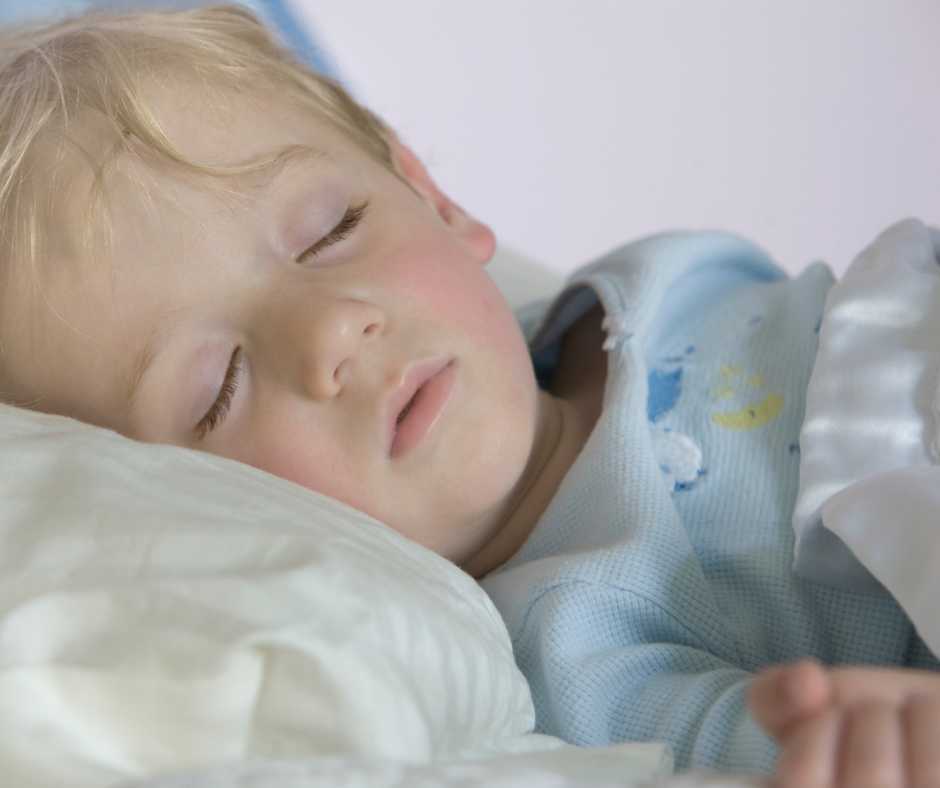 Sleep Tight, Dream Well(12th December, 2020): For a good health, sleep is as crucial as water, nutrition, and exercises. In general, people need seven to nine hours of sound sleep each night. That would allow our biological systems the time they need to regenerate energy, balance stress, and enhance our memory and learning capacities. Just as a dead car battery needs uninterrupted charge to regenerate power.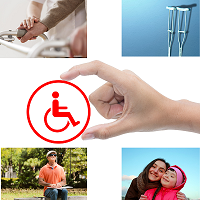 Disability Awareness (5th December 2020): The global crisis of COVID-19 at present is deepening pre-existing inequalities. This makes it worthwhile to talk on one of the most marginalized section of the population—people with disabilities. The specific needs of people with different disabilities must be integrated into our thoughts on policy frameworks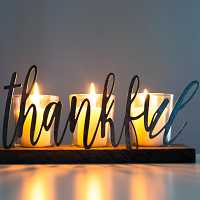 Thankful (28th November, 2020): Why did the police arrest the turkey? Because they suspected foul play! Okay. That was a bad joke. But it did make us smile , didn't it? It is important we smile, we laugh, even if it's for a little while. 2020 has not been very kind to most of us.It is probably the strangest year of our lives. The entire world went on a shutdown mode , literally overnight.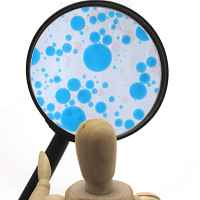 Antimicrobials: Handle With Care (21st November 2020): Certain bacteria have become resistant to some of the most powerful antibiotics available today. So, antimicrobial resistance (AMR) has emerged as a critical public concern. Microbes are minute, single-celled organisms that are invisible to the naked eye.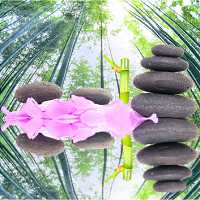 Ecotherapy: A Dose of Nature (14th November, 2020): In recent years, researchers have become aware of a new kind of therapy that can be as effective as traditional medication or psychotherapy. The interesting part is that it is completely free, and accessible to anyone anywhere, at any time.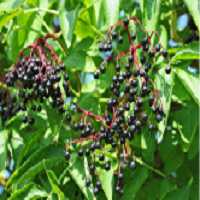 Building up our immune system for a better tomorrow (7th November, 2020): Of late we have been hearing a lot about strengthening our immune system. If your immune system is robust then the dreaded Covid 19 might just spare you. We keep hearing this from doctors across the world.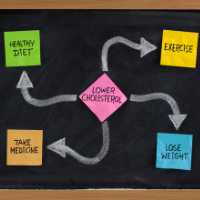 Our Health Is In Our Hands: Importance Of Cholesterol Awareness (31st October, 2020):The month of October is being observed as the National Cholesterol Month in the United Kingdom by raising funds for the HEART UK: The Cholesterol Charity, and promoting awareness regarding the dangers of high cholesterol.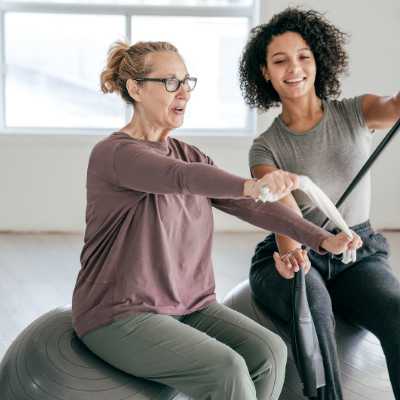 Talking Arthritis (24th October, 2020):The sedentary nature of the urban populations across the globe combined with changes in lifestyle and diet patterns have resulted in poorer muscle mass and bone strength. Since 1996, World Arthritis Day is being observed on October 12 every year to unify people of all ages and races to raise awareness.
Healing Scents (17th October, 2020):The practice of aromatherapy dates back as far as 4000 BC,when the ancient Egyptians produced medicines, embalming agents, perfumes and cosmetics using scented oils. Chinese, Greek, Indian and Roman civilizations also regularly used scented oils.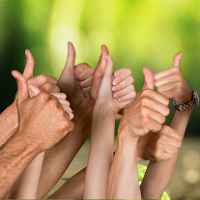 Celebrating our winnings (10th October, 2020):10102020 we will never see that again. Ever. How should we commemorate this day? And so today we at Healthboost, we decided to look at the good things happening in the world around us.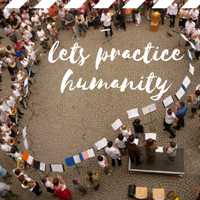 Let's practice humanity (3rd October 2020): It is a fact widely acknowledged that $1 spent in early intervention helps save $7 in crisis management. Yes, we know that, and so do our leaders.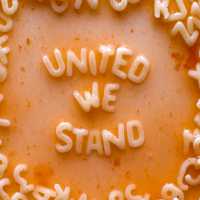 United we stand (25th September 2020):
Oceans separate Australia and India but distance cannot break the bond of love and friendship that the two countries share. One element that further strengthens that love is the game of cricket.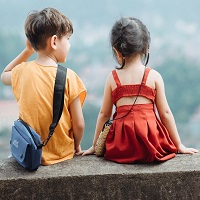 Children O' Pandemic (19th September 2020):
Empty parks, closed schools, lonely bicycles standing in one corner. Little children all home-bound. All that they can do is dream of far away distant lands. Of walking barefoot on  green grassy.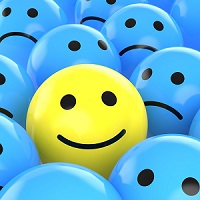 Spreading Happiness: Towards A New Beginning (12th September, 2020):
Followed by the interplay of various psychological, biological, and socio-cultural factors, the concept of mental health revolves around our overall well-being.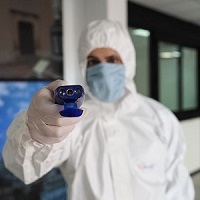 Pointing it out(6th September 2020):
Have you been to a facility recently where they have pointed a gun at you? Not a real gun, but one that looks like a gun. The temperature checker also known as thermometer.
Spring is in the air (29th August 2020): Is there a spring in your walk, and a spring to your thought?  Well Spring is certainly round the corner, and hopefully in our hearts as we approach September. Our social interactions and events have been …. read more.
One flew across the World (22nd August 2020): Have you seen an American wood duck?  Some refer to it as Carolina duck.  It is one of the most colourful North American waterfowl.  They usually live in the South East and along the Pacific coast, nesting in trees …. read more.
Share to Smile (8th August 2020): There was a farmer who grew excellent quality wheat and every season he won the award for the best grown in his country.  One year a reporter from the local newspaper interviewed the farmer and learned that each ……. read more.
From Drought to Bushfire to COVID, and falling in love with our limitations (14th August 2020): Welcome rain and now finally we can be declared drought free. The battle is not over yet.  Therefore,  more than ever before it is important to keep supporting …….. read more.
Gift of the senses (2nd August 2020) This week is one that celebrates our close connection to nature, and bereft we are of human touch at the moment due to the restrictions imposed by the health pandemic – this is the time more than ever …… read more.
Living through a new norm (25th July 2020): As Australians we are learning to live in a new normal.  Reeling under the news of a possible new wave of the pandemic, learning to maintain social distancing, learning to be more cautious about hygiene ….. read more.
Sun Shines through a rainy week(18th July 2020): It was a rainy sunny sort of a day, this day, July 17 in 1955, when Walt Disney opened his $17 million theme park on 160 acres in California.  There were a few disasters that happened on that opening ….. read more.
Simple is beautiful(12th July 2020): As life gets overly complicated, and there is a heightened anxiety about the spread of Coronavirus one thing we can all hone in on and cling to is the simple pleasures of life. As we enter into the school holiday period …….. read more.
Dubbo City – coming out in Style (3rd July 2020): Dubbo is opening up with a range of sporting and cultural activities this week.  That is a relief for many small and medium businesses in the city that has been dealt a hard blow first with the drought ……. read more.
Post CoVID 19: return to new normal (8th June 2020): We are returning to a new normal.  What does it look like?  Well it certainly looks a bit different.  Gradually we are seeing people visiting parks, shopping centres, the zoo and the cafes …….. read more.
Gaining Certainty In Uncertain Times (13th June 2020): With children gradually restarting studying at school, parents generally are heaving a sign of relief. Balancing parental responsibilities, work responsibilities and working from home …. read more.
Go local, lend a hand (21st June 2020): The Saturday markets were on again in Dubbo this morning, and as Dubbo residents are emerging
from the pandemic, – the talk around the markets is about what needs to be done differently ……… read more.
The importance of being positive (28th June 2020): We are all going through uncertain times unsure of tomorrow and what it brings.  More than ever it is important in these times to maintain a sense of positivity, to shift our thinking, and can I even say …………. read more.
Recent News & Articles …….. please click.
Be our guest writer, for more information please contact us.